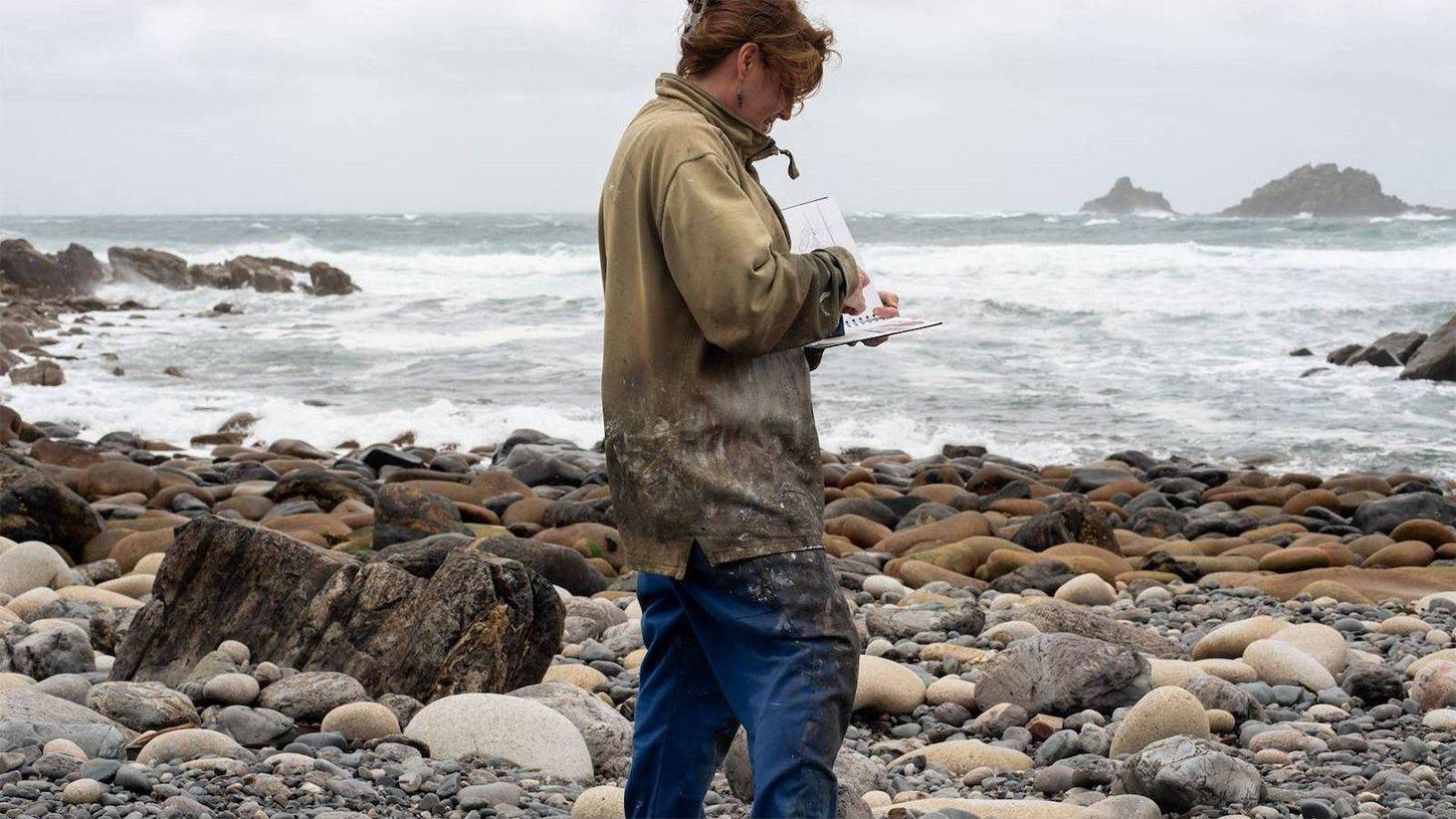 British Landscape painter
Fantastic new project in progress -' ALCHEMY ' , a collaborative exhibition of paint , poetry and place
An exhibition of paintings and poetry created within the time journaled walls of Baile Na Cille church , recently re-named  Timsgarry Gallery .
Pigment , bone , earth ,metal , flax and time , a  conversation on alchemy between the words of poet Heather Mackay Young and the brush marks of Rebecca Styles.
 2022 solo show at  Grinneabhat gallery space , Isle of Lewis .
 .The beautiful, brute reality of nature untamed in this part of the world, the majesty of the rolling ocean, its powerful winds, and all the forces of nature creating an environment in constant flux are expressed with an intent on defining and sharing the "shock, terror, grace, push and pull that moved me so forcefully when I made these paintings". 
Huge thanks to all who came to view the exhibition and a warm welcome to my new collectors 
take me to view the collection 
bigger than us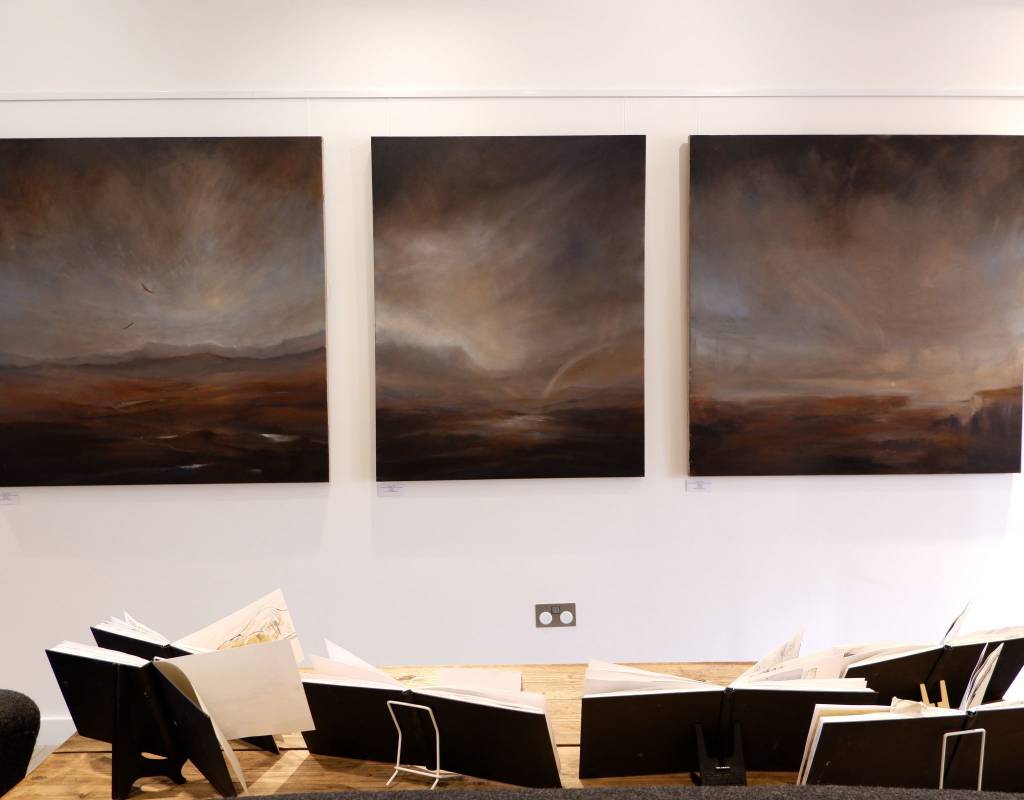 Finding Lewis solo show at Talla Na Mara 1st Nov 2022 - 28th Feb 2023
The pigments are under the muller and i'm busy creating artworks inspired by the wilderness island of Lewis. Over the past three years I have slowly learnt to acclimatise , body mind and spirit , to accept the lifestyle changes and embrace the bitter sweet realities of island life .
After a successful exhibition of work re- telling the stories of being surrounded by the wild and tremulous  Atlantic I am now drawn strongly down to the earth , to the rocks and to connecting my feet to the  memories buried below. The energy of the island at the edge of Europe is seeping through into my bones , I have called for it , waited for it , to root to connect and it's begun. I am going back to ground , to drawing with crushed rock , to dance burnt embers across the page and allow my fingers to memorise the shapes that make Lewis unique .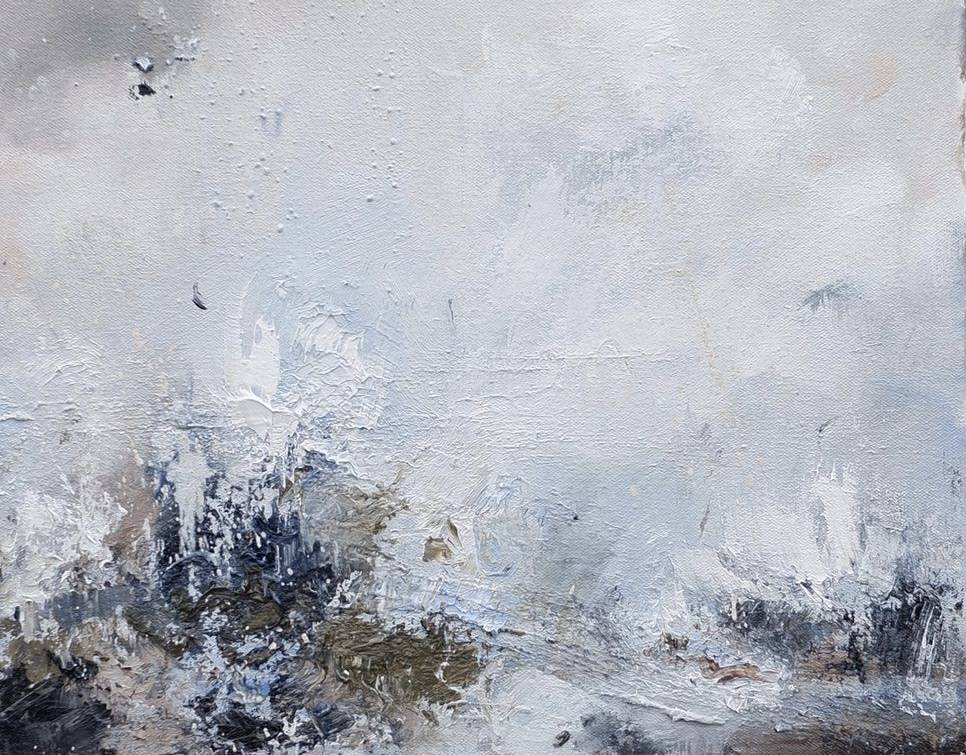 Poetry inspired by the works in the Bigger than us collection by island poet Heather Mackay Young